Sgambaro has deep roots in the local area, and Bigoli Nobili, an ancient pasta format from Veneto, is a staple of our tradition: the best Italian durum wheat, expertly milled and processed, bronze-drawn and slowly dried, is made into pasta with a solid and full-bodied structure that is sure to satisfy everyone's taste. Today, we recommend them with a tasty sauce made with salt cod, tomatoes, anchovies, capers and Taggiasca olives.
Serves 2
160 g Sgambaro Bigoli Nobili
2 slices of salt cod
300 g tomato purée
3 anchovies
Capers
Taggiasca olives
Garlic
Basil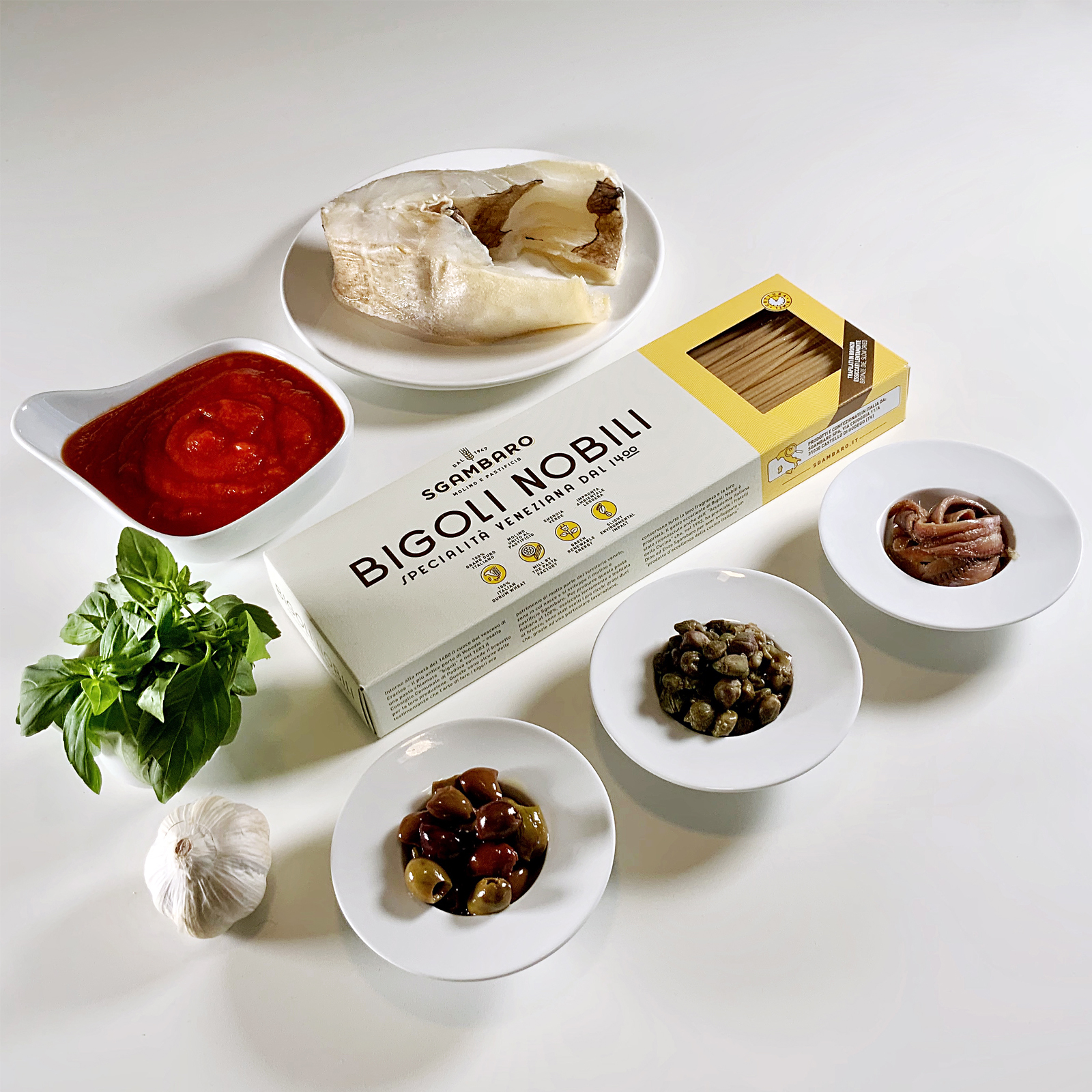 Procedure
Clean the salt cod slices, removing the central bone and all the other bones, and peel off the skin. Cut into big chunks and set aside.
In a large frying pan, fry 2 cloves of garlic with a few drizzles of oil. Add three small anchovies and let them dissolve, then add two tablespoons of Taggiasca olives and a handful of capers, washed under running water. Allow to absorb the flavour.
Then take out the garlic and add the salt cod and a few basil leaves, crushed by hand. Allow the water from the salt cod to boil down and let it brown gently. Then deglaze with white wine and, once the alcohol evaporates, add about 300 grams of tomato purée. Let it cook until the salt cod breaks up easily by touching it with a ladle. Taste and add pepper or chilli to taste.
In the meantime, bring plenty of water to the boil. Add salt and put in the Bigoli Nobili.
Drain when al dente and finish cooking by tossing them in the pan with the sauce.
Dish up the pasta and garnish with a few fresh basil leaves.
Enjoy your meal!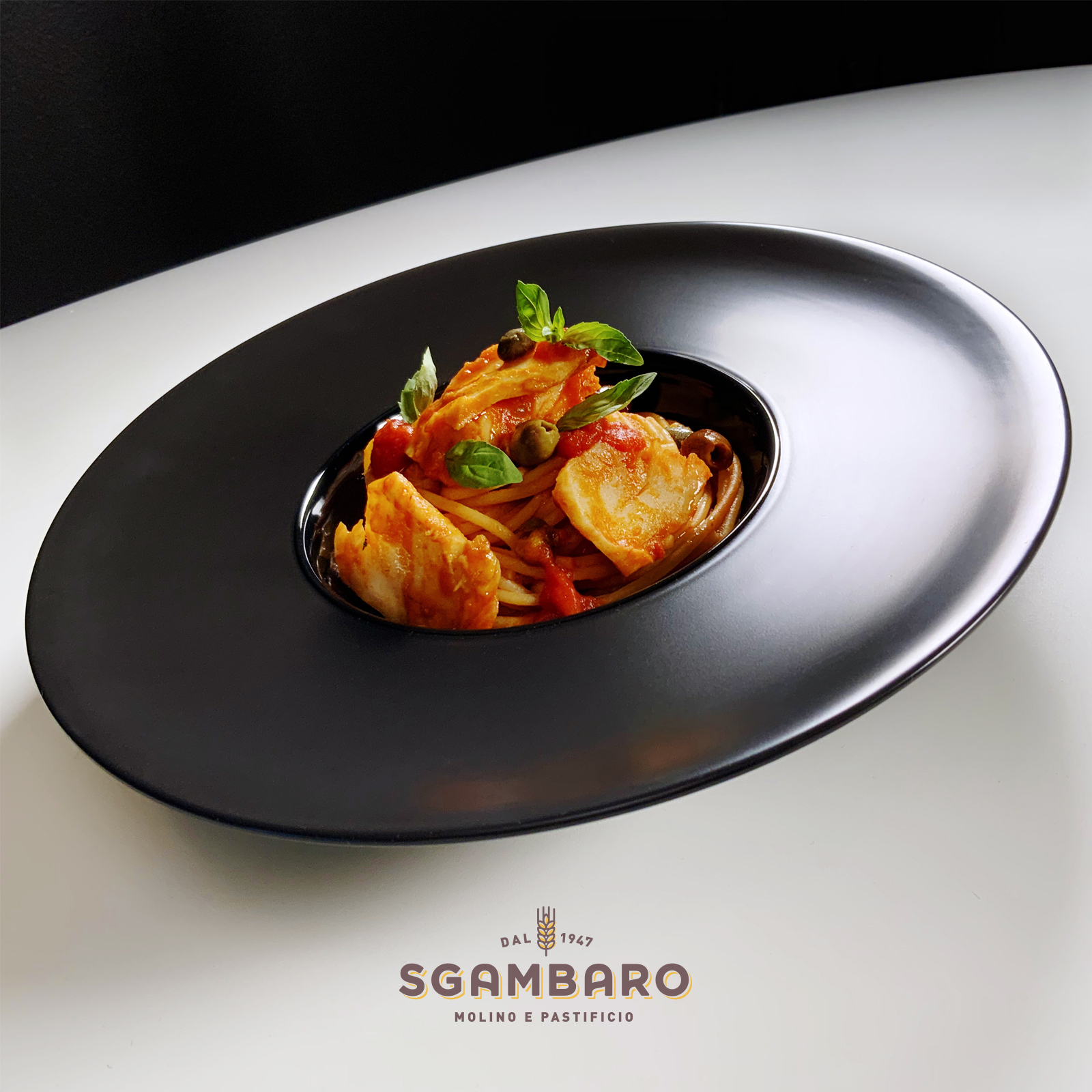 You might be interested in